"Standards for the evaluation of the uncertainty of coordinate measurements in industry" Manufacturing contributed €2.14 trillion to the GDP of EU countries in 2016. To continue its leadership in advanced manufacturing, the EU must ensure products are well characterised and accurately inspected for tolerance and quality. This is particularly the case for critical parts where functional failure could have catastrophic results, such as an aircraft failing due to a faulty turbine blade.
News
The registration for the EUCoM Seminars are open! For more details please visit:
Also check the flyer announcing the Seminars:
Wojciech Płowucha from the University of Bielsko-Biała, Poland, has published a new paper entitled "POINT-PLANE DISTANCE AS MODEL FOR UNCERTAINTY EVALUATION OF COORDINATE MEASUREMENT". This work presents a detailed theoretical background for coordinate measurement uncertainty evaluation by means of Type B evaluation method.
MMS-01027-2020-02-Early-Access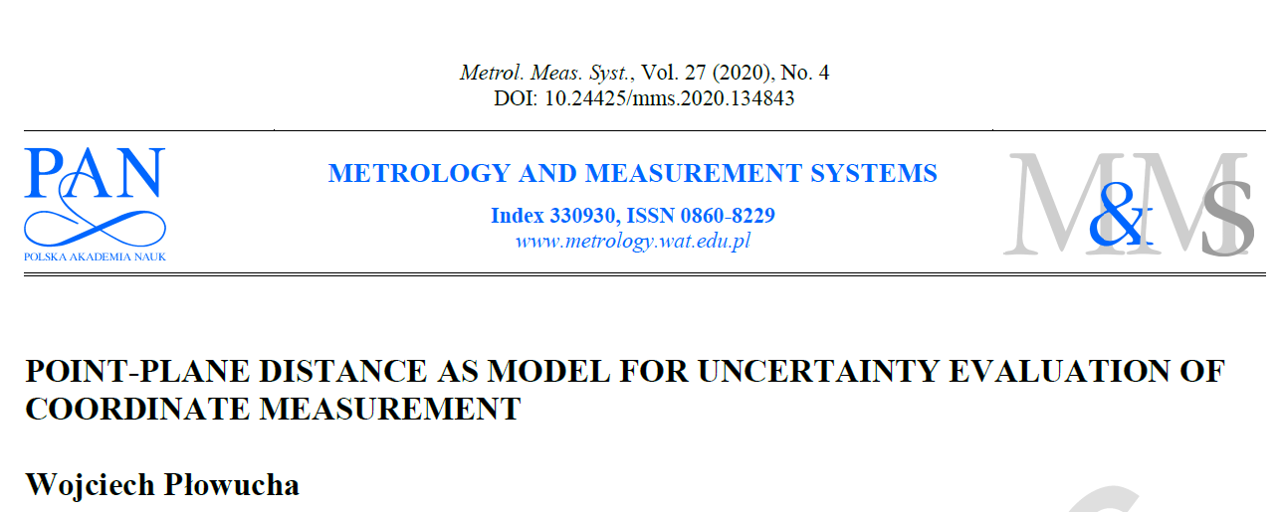 The invited talk "Approaches to uncertainty evaluation in coordinate metrology" will be hosted by the "XIV International Scientific Conference Coordinate Measuring Technique" between 2020/03/30 and 2020/04/1 in Bielsko-Biala, Poland. Find more info in: